Children's Ministry
We purpose to help children understand they are designed by God and placed on this earth to grow in relationships, none of which is more important than the one they have with Jesus Christ. It is our desire as a Children's Ministry to help each child identify with the person God made them to be. In other words, we hope to help in the great task of getting the puzzle of life to fit together perfectly. – See more at: http://www.fbcsev.org/ministry/children/#sthash.ItelOtJS.dpuf
We purpose to help children understand they are designed by God and placed on this earth to grow in relationships, none of which is more important than the one they have with Jesus Christ. It is our desire as a Children's Ministry to help each child identify with the person God made them to be. In other words, we hope to help in the great task of getting the puzzle of life to fit together perfectly. – See more at: http://www.fbcsev.org/ministry/children/#sthash.ItelOtJS.dpuf
We purpose to help children understand they are designed by God and placed on this earth to grow in relationships, none of which is more important than the one they have with Jesus Christ. It is our desire as a Children's Ministry to help each child identify with the person God made them to be. In other words, we hope to help in the great task of getting the puzzle of life to fit together perfectly. – See more at: http://www.fbcsev.org/ministry/children/#sthash.ItelOtJS.dpuf
We purpose to help children understand they are designed by God and placed on this earth to grow in relationships, none of which is more important than the one they have with Jesus Christ. It is our desire as a Children's Ministry to help each child identify with the person God made them to be. In other words, we hope to help in the great task of getting the puzzle of life to fit together perfectly. – See more at: http://www.fbcsev.org/ministry/children/#sthash.ItelOtJS.dpuf
We purpose to help children understand they are designed by God and placed on this earth to grow in relationships, none of which is more important than the one they have with Jesus Christ. It is our desire as a Children's Ministry to help each child identify with the person God made them to be. In other words, we hope to help in the great task of getting the puzzle of life to fit together perfectly. – See more at: http://www.fbcsev.org/ministry/children/#sthash.ItelOtJS.dpuf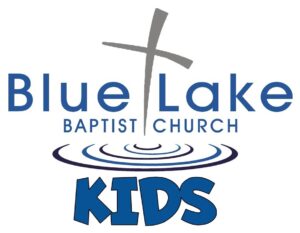 We purpose to help children understand they are designed by God and

placed on
thi
s earth to grow in relationships, none of which is more important than the one they have with
Jesus Christ. It is our desire as a Children's Ministry to help each child identify with the person God made them to be. In other words, we hope to help in the great task of getting the puzzle of life to fit together perfectly.
On Wednesday Night, we use the "Team Kid" study resource. This is a great resource that shows how Christ fits into the entire gospel story, pre-creation to eternity. And where each one of us fits into it, too. The three-year chronological timeline ensures that no matter when you jump in, you won't miss a thing.
Blue Lake Kidz starts at 6:30 pm, Ages 4th – 5th Grade
Sunday Morning
Sunday School starts at 9:30 am, Ages 4th – 5th Grade
Nursery Ministry
Children are important to us at Blue Lake. We provide a nursery for all regularly-scheduled services. All nursery volunteers are members of our church. Their love for children is clearly demonstrated in the care that the children receive. The nursery is for infants and toddlers (age 3).